The Excel Formula Wizard is a very useful tool for entering formulae with many arguments, or when the user is unfamiliar with the formula.

The Excel user can start the Formula Wizard by clicking on the Formula Wizard tool, shown above, or by typing the name of the function into a cell and then pressing Ctrl+A.
The first page of the wizard shows all the available worksheet functions, listed by category.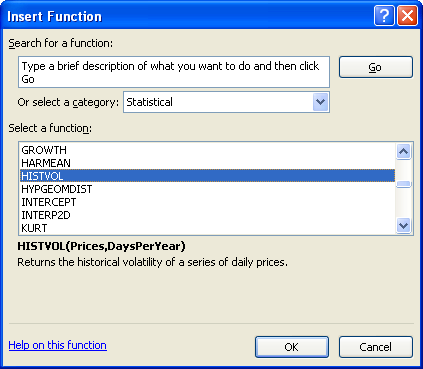 The second page of the wizard (sometimes also called the Formula Palette) contains fields for each of the function's arguments. Note that the description for the currently selected argument is displayed below the function's description.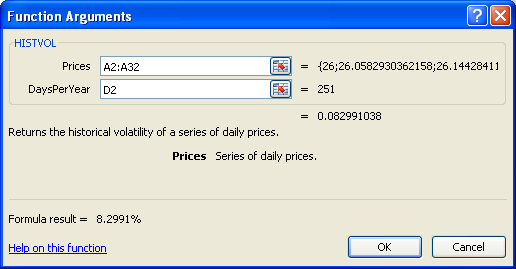 Formula Wizard support in XLL+
All the descriptions entered in the XLL+ Function Wizard will appear in the Excel Formula Wizard.
You can stop the Formula Wizard from calculating if your function is slow.
You can preview how the Formula Wizard will look by using the Formula Wizard Preview tool.
You can support multiple languages, so that the descriptions of the funxction and of its arguments will appear in the language of the user. (See International support for details of supporting multiple languages.)
You can show a help page about the function, if the user clicks on Help on this function. XLL+ will generate the help file in CHM format, and will include your amendments and insertions. See Help for details.